To self-reset the password for your Worldly account, please follow the steps below:
Go to the Worldly website at https://worldly.io and click on the "Login" button on the registration page.

You will be redirected to the login page. On this page, look for the option to reset your password.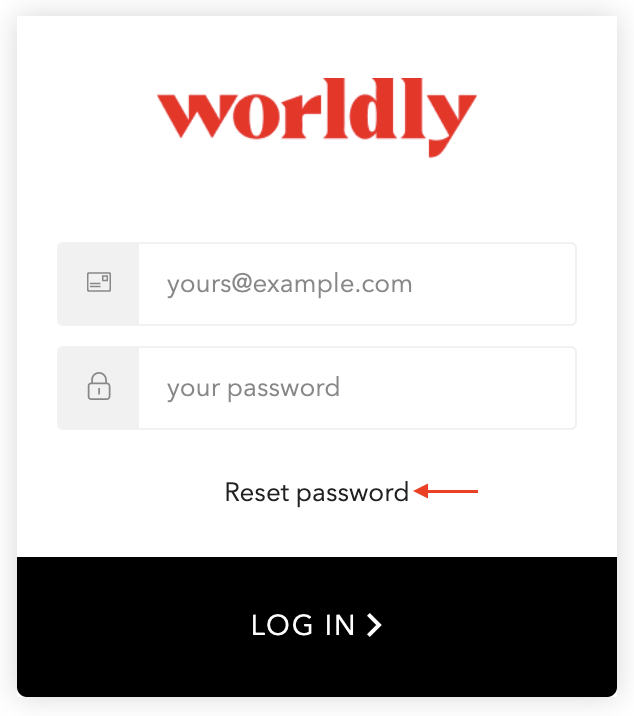 ​​​
Click on the "Reset password" option, and a message box will appear asking for your email address.

Enter the email address associated with your Worldly account in the provided field. Make sure to enter the correct email address. Then click "Send Email"​

If your email is already registered on the platform, you will receive a confirmation email in your inbox. This email will contain instructions on how to reset your password.
​​​​Please note
Please check your spam and junk folders if you do not see the email in your inbox. Sometimes these emails may be filtered and redirected to those folders.

Ensure that your email inbox is not full, as confirmation emails may not go through if your inbox has reached its storage limit.

Please note that password should be:

At least 8 characters in length

Contains at least 3 of the following types of characters:

Lower case (a-z)

Upper case (A-Z)

Numbers (0-9)

Special Characters e.g. !@#$%^&*