FEM Foundations is a set of foundational questions for businesses beginning to measure the environmental impact of their manufacturing. You can only do the FEM Foundations assessment if you have never completed a FEM assessment before. The purpose of FEM Foundations is providing a light-weight assessment to help you get started measuring your environmental impact and tracking mitigation practices and prepare you for doing a full FEM.


FEM Foundations does not provide a score and does not include benchmarking. FEM Foundations does include:
Areas of Opportunities report
CSV download with question answers
Verification of results
Once you have purchased the FEM or Foundations module, make sure to choose the right module to be allocated to your account: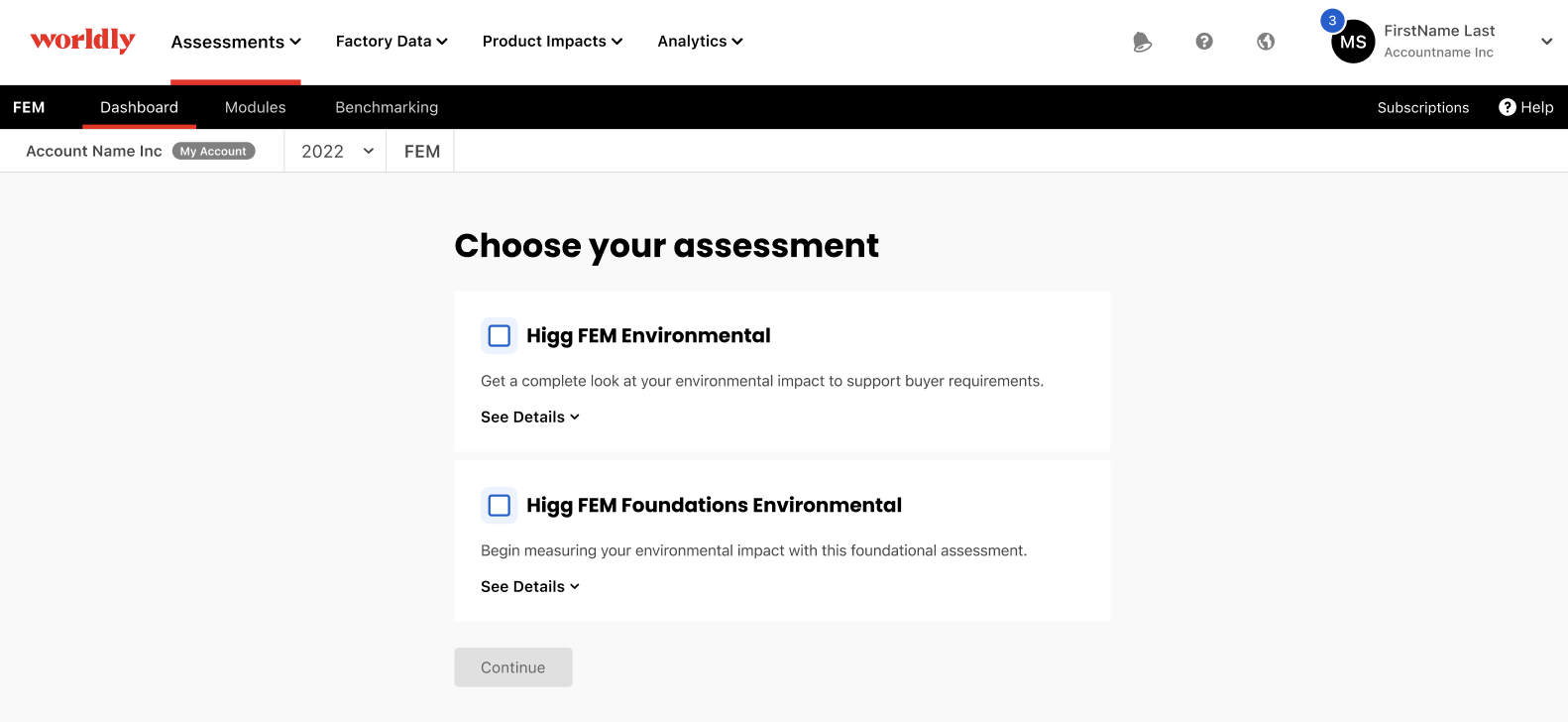 Once the module has been allocated, the user is redirected to the Facility Foundations dashboard, which resembles the FEM dashboard.
For guidance on the questions in the FEM Foundations assessment, click here and view Appendix A. FEM Foundations guide.
Found an error or think something is missing? Let us know so we can enhance this article. Your feedback is valuable to us!