Page Overview
We understand that completing and reviewing assessments can often be a challenging task, with the potential for mistakes to occur. Data Check is your indispensable tool for ensuring the accuracy of your survey data and streamlining your workflow. Drawing on insights from tens of thousands of previous assessments, Data Check reviews key data that matters most and can identify errors from simple typos to miscalculated figures, in order to guide you in making corrections promptly. Data Check will only surface when it's confident there's a large error. If it misinterprets accurate data as errors, it can simply be marked as correct for you to move on in your assessment.
Above all, Data Check will help to steer clear of those all-too-common, yet crucial, mistakes, saving hours of time spent on remediation between brands, facilities and verifiers.
As you progress through filling out each section of the FEM Assessment, the Data check will run real-time simple checks on the answers being submitted. These checks will be immediately coupled with support and guidance.
When answering questions within a section, if errors are found, the yellow Data Check icon on the right will show the amount of possible errors detected.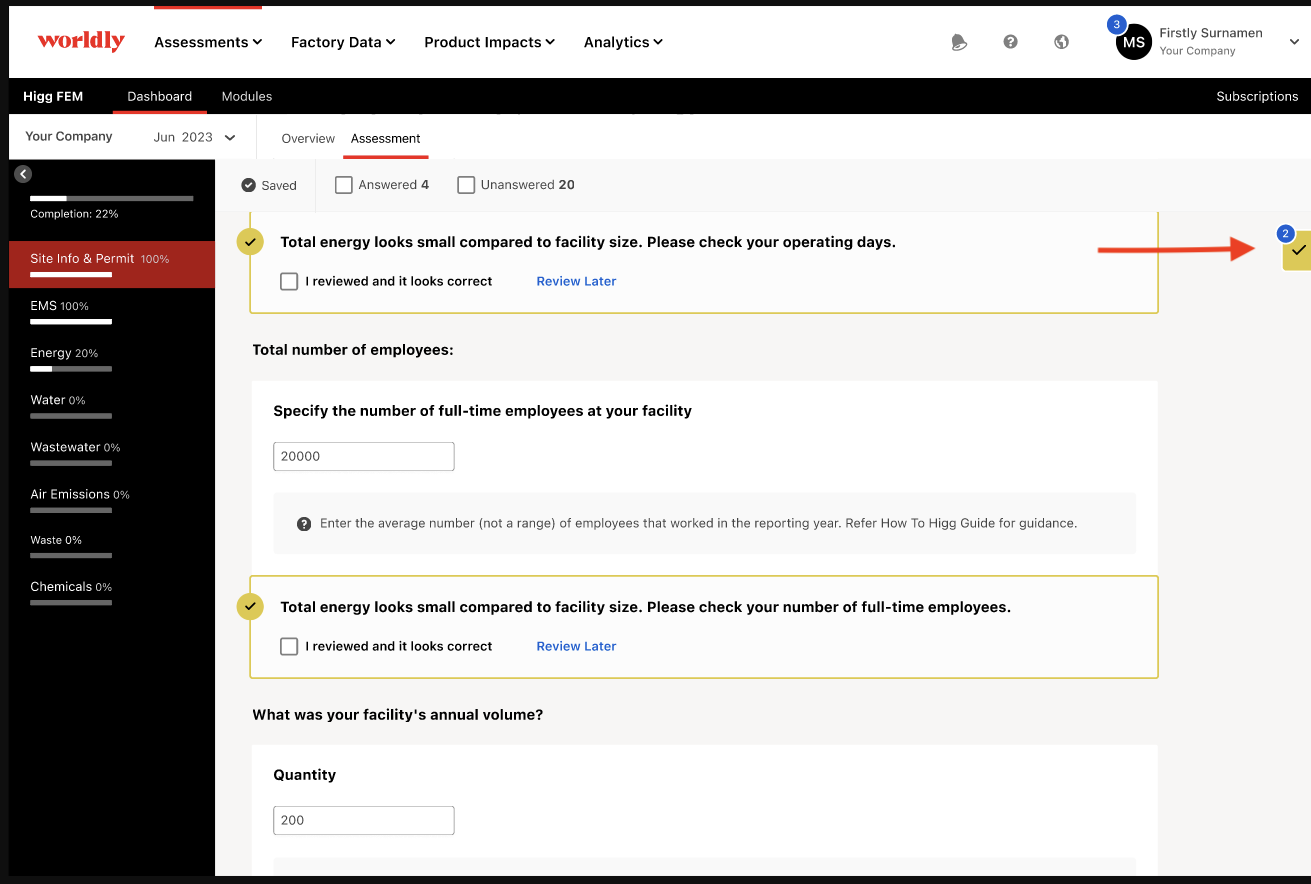 Along with the Data Check icon, additional guidance and support will appear within the assessment underneath the question that contains the possible error.
Click on the Data Check icon on the right to review all possible errors for the section at once. Or, review the data check guidance that appears underneath each individual question in the assessment.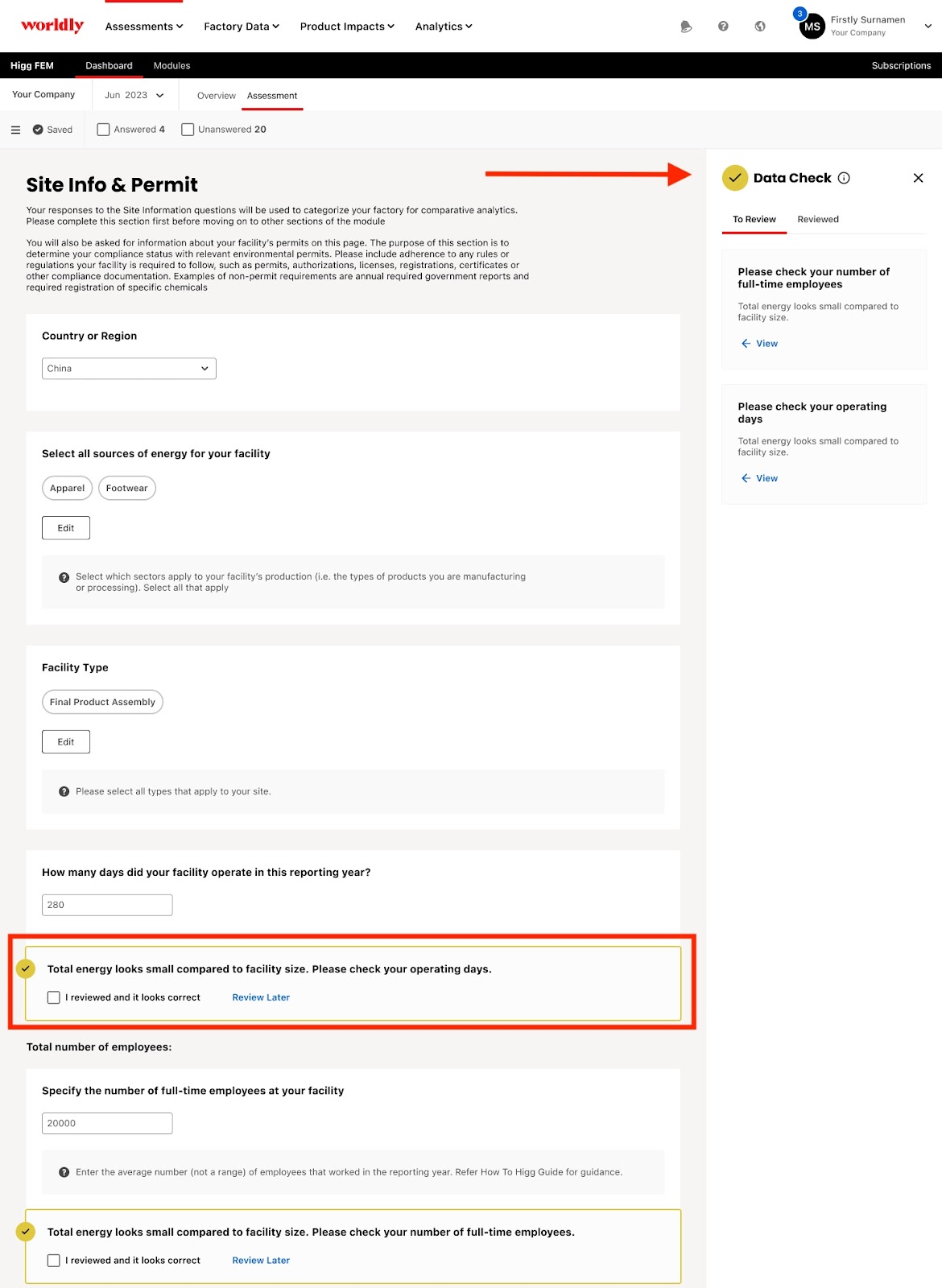 From here you can choose to make changes to your answers based on the Data Check alerts. Once the Data Check has been reviewed, or the answer has been modified, click the box marked I reviewed and it looks correct. You can also click review later and come back to the question at a later time. Any Data Checks that have not been resolved will appear in the Data Check panel until it has been marked as reviewed.



When you have modified your answer, or marked it as reviewed, click save to finalize. If the answer continues to flag as a possible error in the Data Check, additional support will appear underneath the question. This will guide you to the appropriate areas within the assessment to help you verify or edit your answer. If the answer is still correct, click Yes, Correct.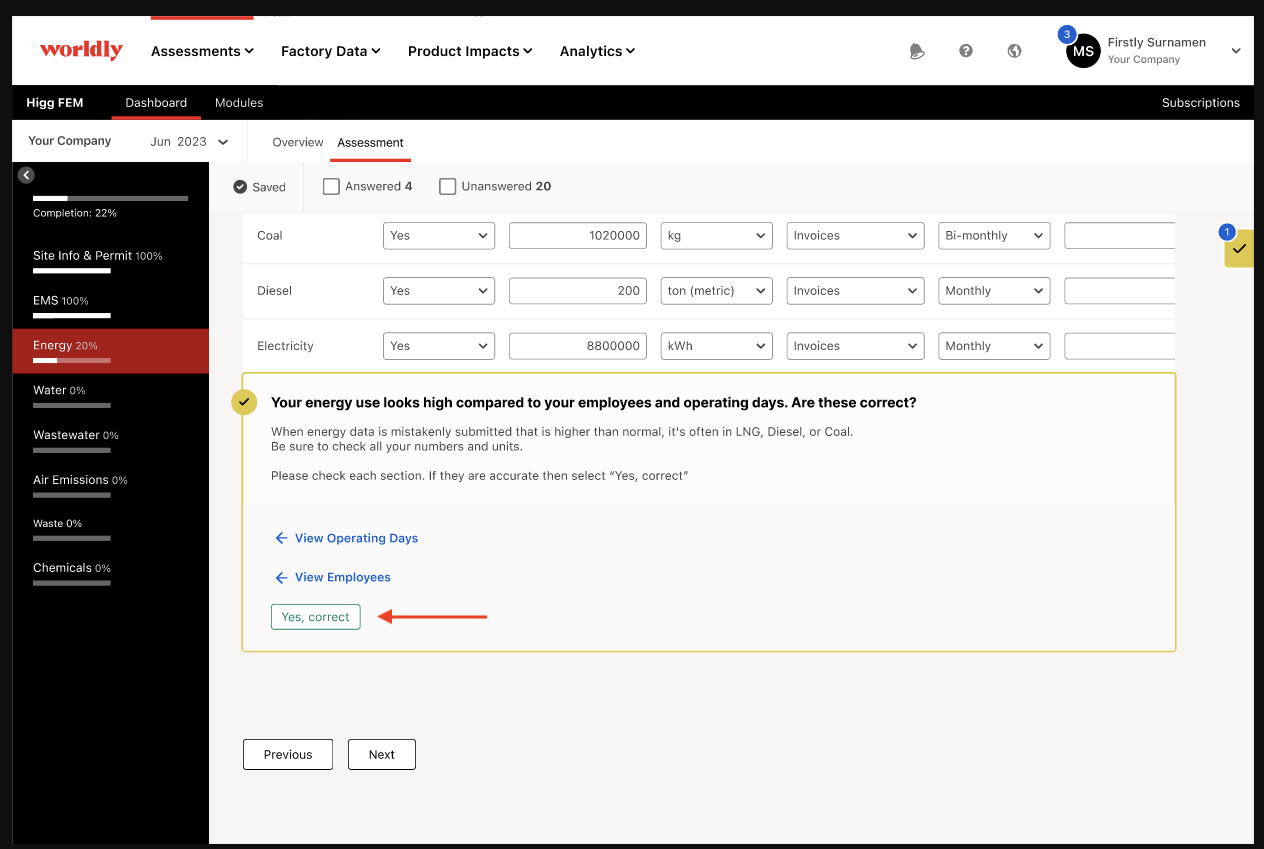 Additionally, you may also be prompted to provide more information about why your answer is not an error. You can type that information into the review box. More guidance will also be generated to help you provide clarification.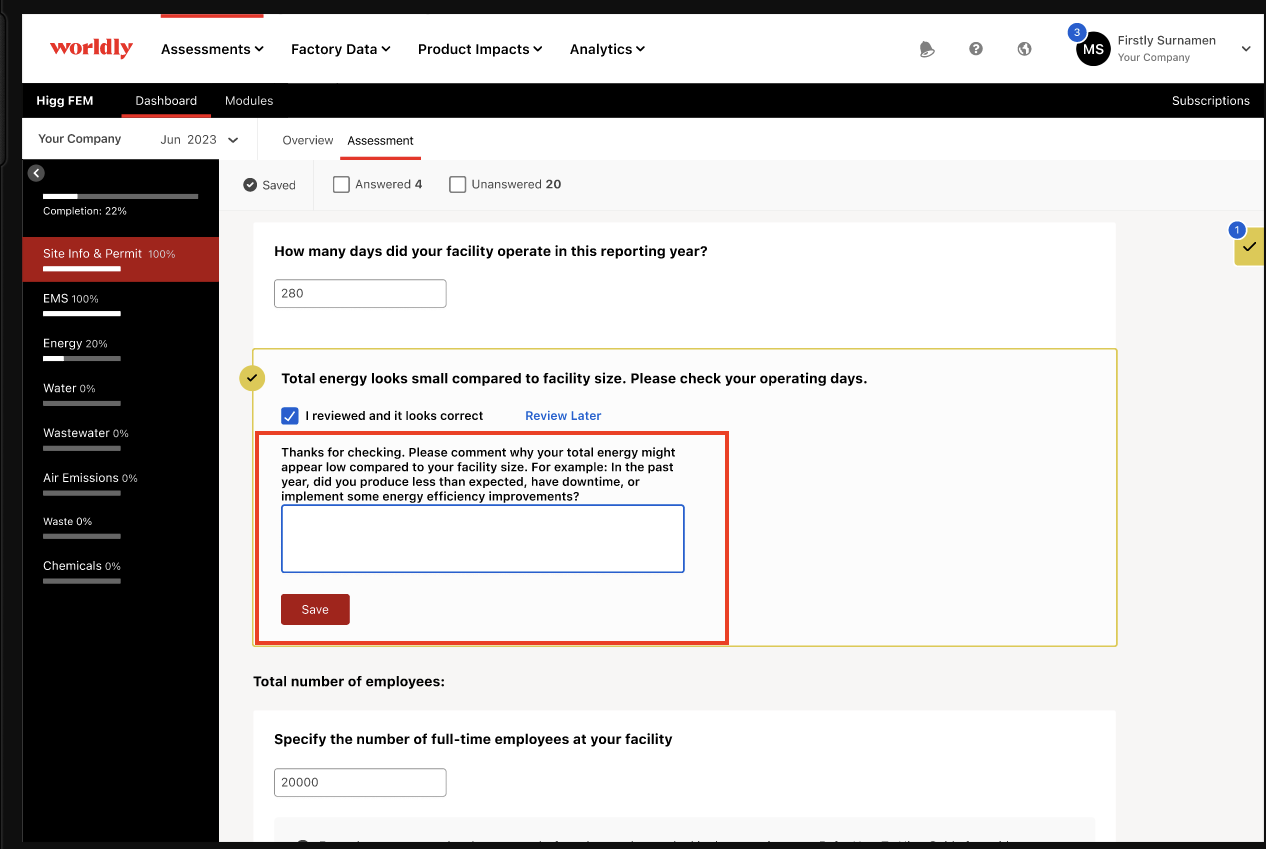 At any time you can click the Data Check Icon to see if any checks still need to be reviewed before moving forward or completing your assessment. You can also view any Data Checks that have previously been reviewed and completed.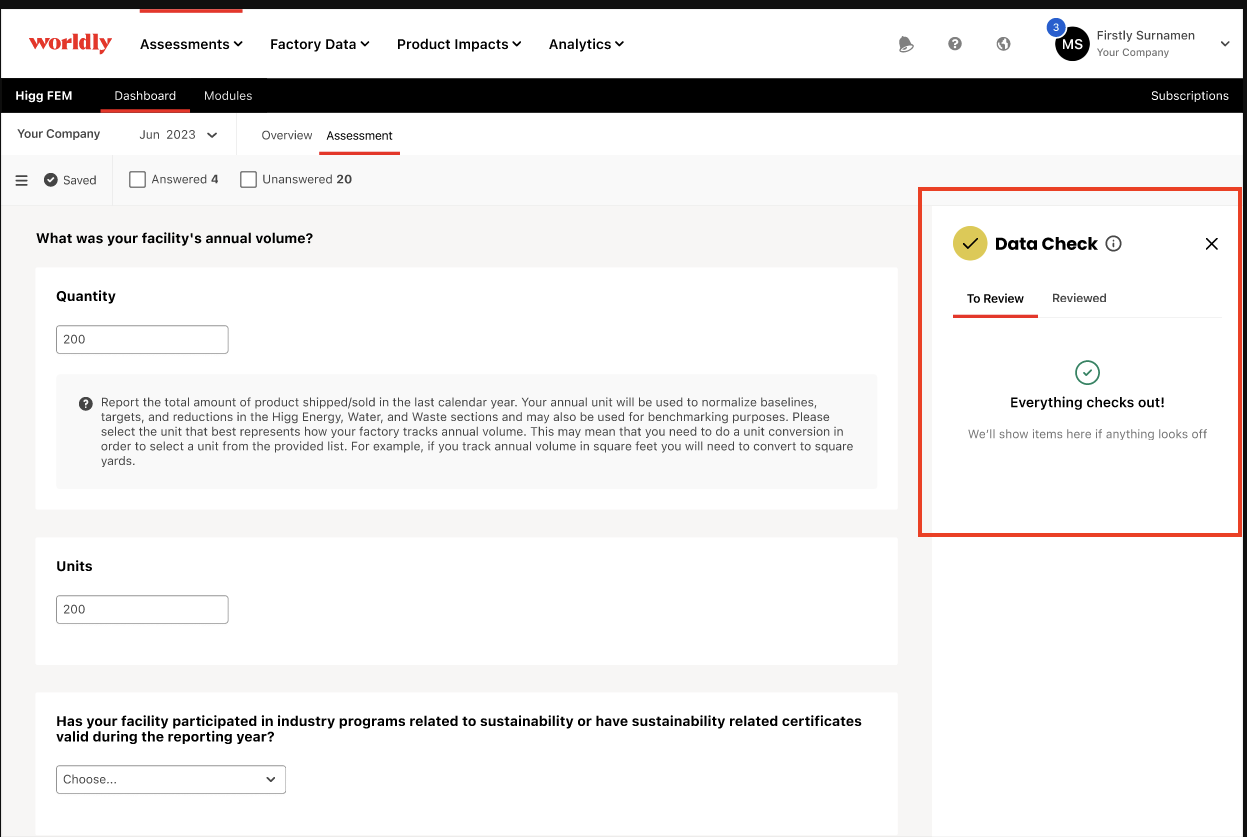 Found an error or think something is missing? Let us know so we can enhance this article. Your feedback is valuable to us!