The platform can be changed into any of the available languages using the language button as well as the language of the automated platform emails. However please note that all modules MUST be completed in English, regardless of if you change the platform language.
Language Supported
Currently, the Worldly platform is supporting nine languages:
English
Spanish
Portuguese
Vietnamese
Turkish
Chinese
Italian
Japanese
Bengali
To change the language:
Login to your Worldly account

Find and click the Language button ( )

located at the top right-hand corner of the page.

The menu will expand, displaying the various languages available on the platform.

Select your preferred language.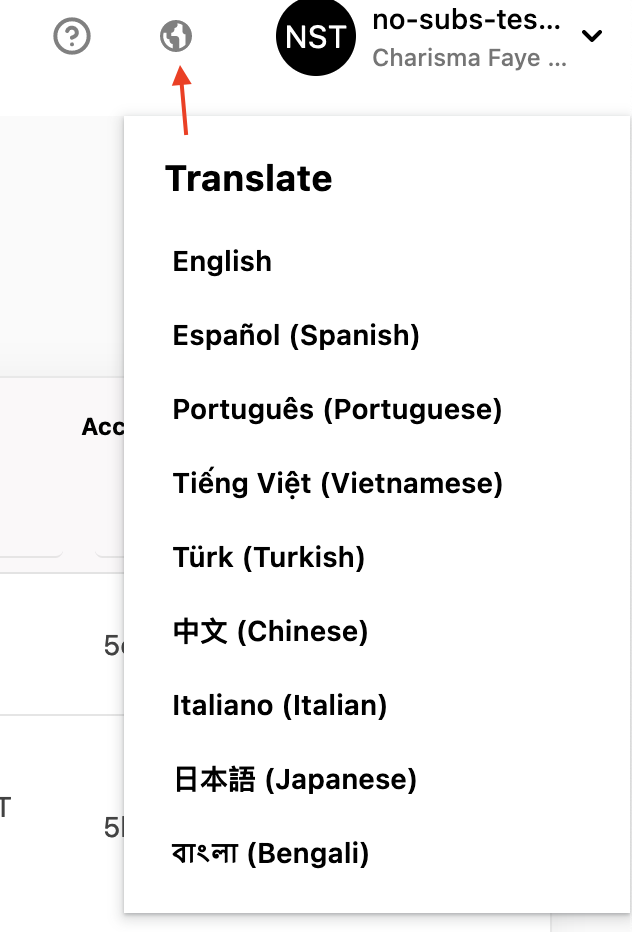 Found an error or think something is missing? Let us know so we can enhance this article. Your feedback is valuable to us!